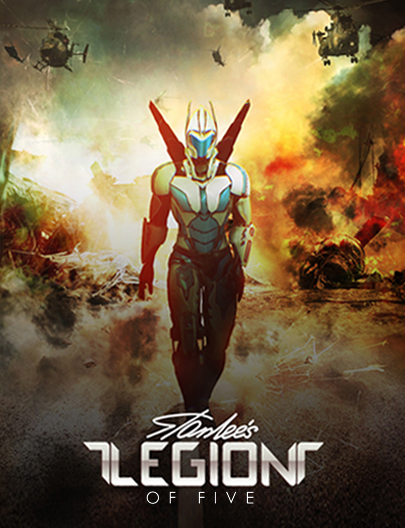 STAN LEE'S LEGION OF 5
A New Film Franchise from the Creator of Avengers, Spiderman, Iron Man, Thor, The Hulk, Black Panther, Captain America and many more…
Intellectual Property Rights: Owned 50% by Lee Baker's (Advent Entertainment Owner) company Stormlight Entertainment, LLC and 50% by Stan Lee's POW! Entertainment, Inc.
Genre:  Stan Lee Live-Action, Superhero Film
Story:  Five young heroes mistakenly armed with super abilities struggle with personal issues as they join together to fight a super-powered force which the military cannot control.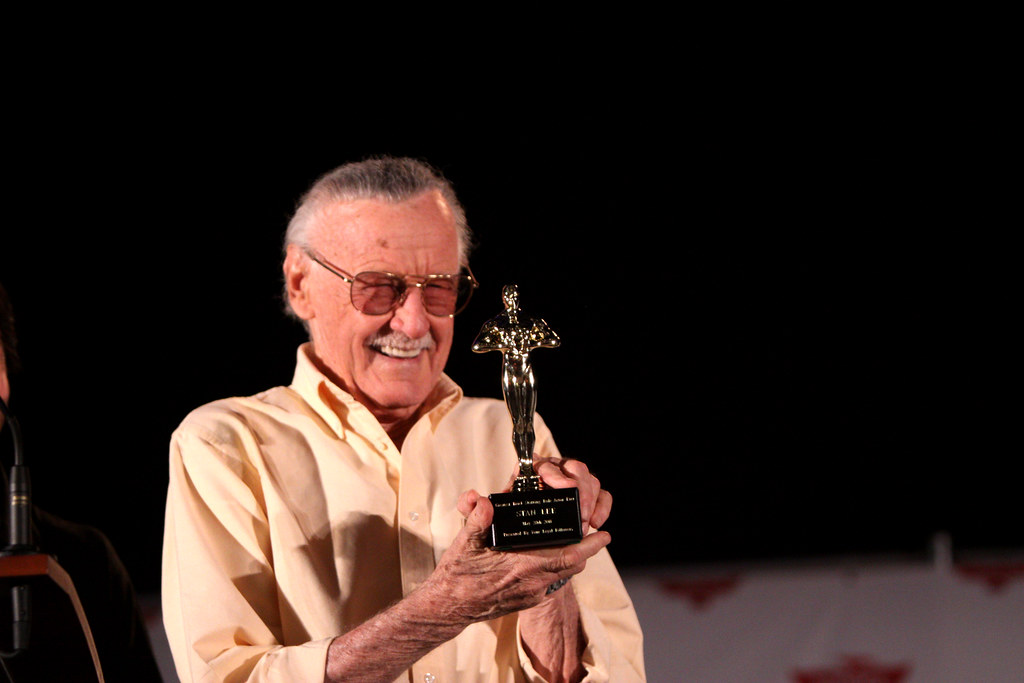 Stan Lee at the Phoenix Comicon 2011 in Phoenix, Arizona, receiving an award for 'Best Cameo.' Photo by Gage Skidmore.
THE LEGION UNIVERSE
Created by Stan Lee
We plan to create the LEGION UNIVERSE. This franchise will begin with the new superheroes and and super villains created by Stan Lee and will continue with sequels, spin offs and the merging of other superhero films created to join the universe. We plan to continue the successful format established by Stan Lee as is seen in the Marvel Universe.
HIGHEST GROSSING FILM FRANCHISES
In the History of the World
In the list of the 25 highest box office grossing film franchises in the history of the world, Stan Lee creations hold the #1 position as well as a total of 5 positions. The numbers below are box office only and do not include television, internet, video on demand, DVD/Blu-ray, video game and merchandising gross profits.
HISTORY AND LEGAL DISCLOSURES
For Stan Lee's Legion of 5
Stan Lee's Legion of 5 is a project that first started in 2008 with an agreement between Stan Lee's company POW! Entertainment, Inc. and Brighton Partners, LLC. Stan Lee created the intellectual property and characters for Legion of 5. Lee Baker's Stormlight Entertainment, LLC took over the position of Brighton Partnes, LLC in 2015 and the project is currently owned 50/50 by POW! Entertainment, Inc. and Stormlight Entertainment, LLC. POW! Entertainment and Stormlight Entertainment together decide timing to move forward on the project. If Stan Lee's Legion of 5 is financed in full or in part with the Advent Token Airdrop Incentive Program, an appropriate portion of the profits (as described in the Advent Entertainment, LLC Offering Memorandum) will be assigned to the Advent Token Airdrop Incentive Program.